Guys, I have a confession. I am in love with Origins and their skin care products.
Lately I have been super into skin care. I'm not sure if it's because my skin has been super dry during the Winter… or if it's because I'm growing older and I am starting to care more about the health of my skin and not just the look. All I know is that instead of spending all my extra money on makeup, I now split it 50:50 split between makeup and skin care.
Anyways, I've been trying out so many different products and brands (some other favorites include Fresh, First Aid Beauty, and Burt's Bees), and once Origins came into my life, I immediately knew I had found my go-to brand.
First of all, did you know that their first store opened in Cambridge, MA??? Hello that is like a x1000 bonus for all Mass girls like myself. But my favorite thing about their brand, other than the quality, is the fact that they are so focused on the environment and using earth-friendly, renewable resources. Check out their website here for more info! 🙂
Origins Checks & Balances Frothy Face Wash
So I started off using Origins' Checks & Balances Frothy Face Wash over a year ago when I first bought a Clarisonic and needed a face wash. I chose it on a whim (I mean I read some reviews) and I immediately loved it.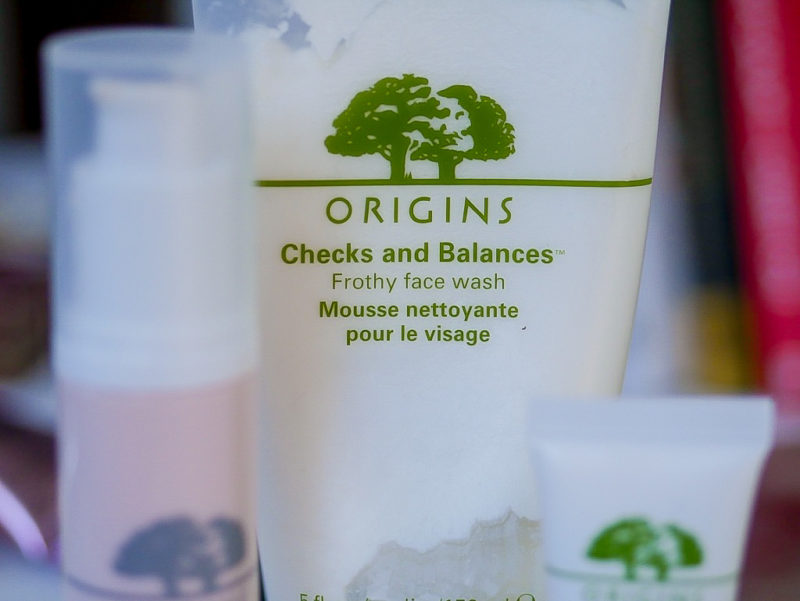 One of the reasons this cleanser is amazing is because it's perfect for both dry AND oily skin and balances out any combination skin (hence the checks and balances). I can use this any time of the year, and I have used the same bottle for over a year… is that gross? I'm not sure. This cleanser makes my skin feel super clean and super SOFT. Which is the best part in my opinion.
So after a full year of using this product, I purchased a sample kit from Sephora that had 4 different Origins deluxe samples. If you're ever unsure of a beauty product, I recommend doing 2 things. One, go to a local Sephora and ask for a sample. Or two, see if you can find the product included in a "value" pack or gift set.
This is how I came to find 2 new favorites.
Origins Modern Friction Nature's Gentle Dermabrasion
Now this product, is a little bit harsher than the cleanser, but I have used my fair share of exfoliators and I think this one is my favorite. I promise they're not lying when they say it's "gentle".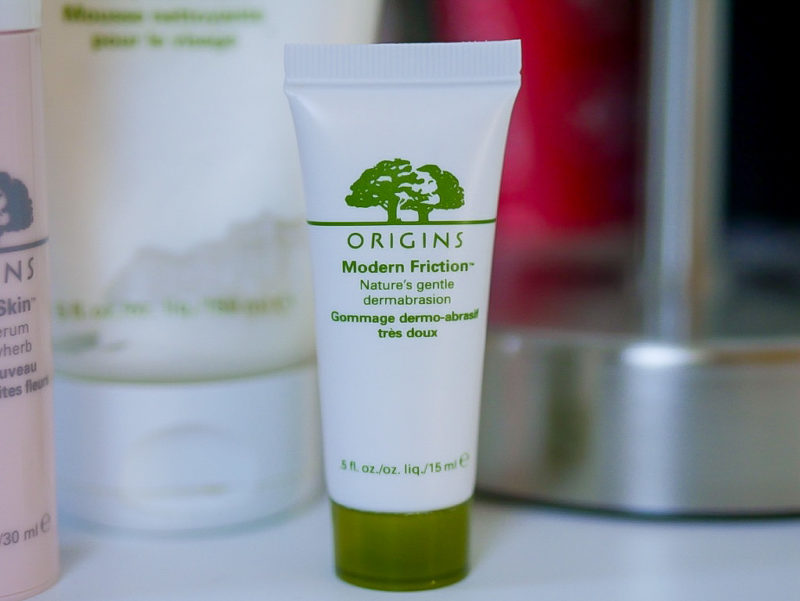 This product has been a big time staple for me this Winter. My skin is drier than ever, and whether I use just this product on my skin, or in tandem with a cleanser, it works every time. After I use it, dry skin isn't even an issue.
Origins Original Skin Renewal Serum with Willowherb
And now we get to the absolute staple in my skin care routine, Origins' Original Skin Renewal Serum. This came in the same set as the exfoliator, and I was straight up OBSESSED after using it just once.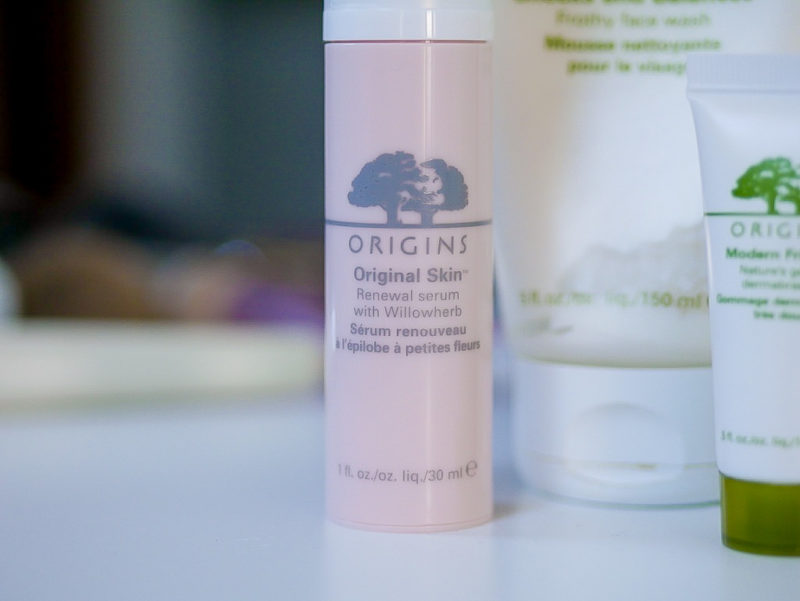 Have you ever felt tightness in your skin as soon as you exfoliate and wash your face? Enter this serum. You don't even need to use that much, but it does WONDERS. I use this right before I put a moisturizer on, and it is amazing how smooth my skin feels afterwards. I had a sample size and used it until the very last drop. And then I bought the full size! If that doesn't tell you how much I love it, than I don't know what will.
Alright I'll stop rambling about Origins, but I highly encourage checking out some of their products. And this post is 10000% unsponsored!
---
Have you ever tried any Origins products?
P.S. Check out some more product reviews here!