How was everyone's February? I honestly feel like this has been the most productive month I've had over the past year and I'm FINALLY back in the blogging groove. I have a newer & better camera lens, I created social accounts for my blog, and I'm finally getting a feel of what I want my blog to be like.
Outside of the blogging world, I'm making some moves in my daytime job that I'm hoping will make my everyday life a lot more enjoyable, and I'm finally trying my best to eat healthy again.
I'm also changing up the structure of my Monthly Must-Haves. This time, I'll be talking about my beauty favorites, lifestyle favorites, and then go on and ramble about the shows I was obsessed with and the music I loved. So without further ado…
February Monthly Must-Haves
Beauty Favorites
---

This stuff isn't cheap, but it is a MIRACLE WORKER. My skin is super dry and flaky in the winter so this has been a staple in my skin care routine this month. When I originally received a sample of this from Birchbox, I instantly became obsessed. This moisturizer melts into your skin. If you have incredibly dry skin, I would highly recommend this. It's worth the price for anyone that can't seem to find a moisturizer that works.
Another skin care obsession of mine this month. This face mask is perfect for any skin type. I use it as a refresher whenever my skin is feeling dull or super dry (AKA all the time). It may not look the prettiest but it is incredibly soothing and smells really nice!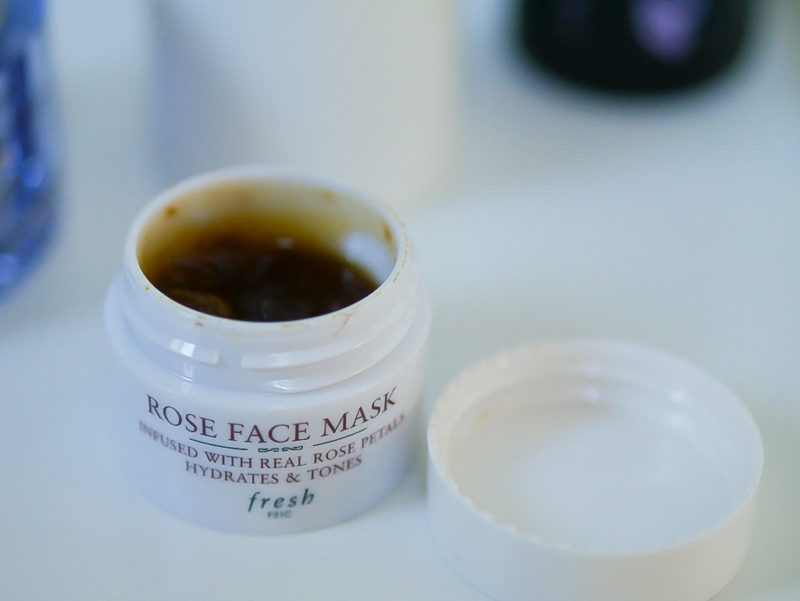 I am IN LOVE with this perfume. I originally received this as a sample and after putting it on and continuously smelling my wrist alllll day, I knew I had to buy it. Even though it has a steep price, it has been totally worth it. I wear it every day, and it's the perfect scent for work. It's kind of a mix between sweet and floral, but it's such a beautiful feminine scent. I highly recommend trying it out in store or testing out some of Derek Lam's other scents from this set. They are all amazing.
I have been using this product for YEARS, but I had to include it in here because I have been using it every morning in February after I apply my makeup. It keeps my face looking fresh and awake, and it works just as promised. It keeps my makeup in place throughout my entire day.
Too Faced always kills it with their makeup. These two gorgeous shades came in a set and they are perfect for everyday wear. If I want a shade that is basically "your lips but better", I'll wear "Chihuahua". If I want something a little more daring, I'll go with "Fig". I especially love Fig for the warmer weather that's ahead. The formula of these lipsticks are amaaaazing. Super soft and creamy, not drying at all. I will say it's not as "long wear" like it promised. But they are very easy to reapply, and I love the spongy applicator.
Lifestyle Favorites
---

Matches
I know this is weird, but hear me out. There is something so much more fun about lighting your candles with actual matches (that are in an adorable bottle) than an actual lighter. Also, it smells like a fireplace instead of gas. So yes, I'm obsessed with matches. These ones are from Bath & Body Works.
How-To Books for Life After College
If you're in the same boat as me (recent college graduate, living on your own, single as a pringle…), then you know how confusing life can be. I don't necessarily take these books seriously, but it's kind of comforting to have them and to look at them. Plus, they're kind of humorous. It makes me feel a lot better to know that I'm not the only one that knows nothing about health or life or car insurance.
Shows I Binged
---
The Mindy Project
One Tree Hill
Beverly Hills, 90210
---
What were some of the things that got you through this month?
P.S. Check out some of my past monthly must-haves here!